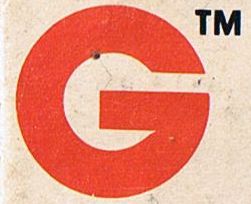 Arrrh viewed by some as the poor step-child of miniature collecting and loved by others. I have to say I'm a recent fan, maybe with in the last few years I've taken interest in there back catalogue and bought more and more ex-Grenadier figures.
Grenadier Models UK
Grenadier models UK Ltd was created in 1984. Bob Watts approached Roger Higgins of Games of Liverpool, Grenadier's British distributor, to cast Grenadier's products for the European market. Higgins recruited his Import and Wholesale Manager, Doug Cowie and Mal Green to set up and run Grenadier Models UK. Casting equipment was set up above their Birkenhead offices and they learned the trade of casting by trial and error. Public grants through the Welsh Development Agency assisted a move to northern Wales.
By 1991 Grenadier had begun selling Nick Lund's Fantasy Warriors: a game of fantasy battles a boxed game which included 102 plastic figures sculpted by Mark Copplestone with later additions by other sculptors. Branches of the company were established in Auckland, New Zealand and Deeside, Clwyd, Wales to support British and Australian customers, remove the costs of international shipping, and connect with Grenadier's European sculptors. The company in Wales provided a chance for Grenadier to tap into the growing market for larger scale (30 mm) miniatures in which UK designers invoked styles from European fantasy and science fiction. Grenadier's office in Wales became the centre of the company's product design and British artists Mark Copplestone, Bob Naismith, and Nick Lund became the company's chief sculptors.
In 1992 Grenadier Models underwent a period of revitalization. The company's founders Andrew Chernak and Ray Rubin returned to their creative responsibilities.Kim Eastland returned to Grenadier Models from TSR Inc. The return to the early structure of the company may have been prompted by the loss of their partnerships with game manufacturers. By the beginning of 1993, their licensed figures had dwindled to the point that they only produced Andrew Chernak and Sandra Garrity's sculptures for R. Talisorian Games' Cyberpunk.
The resurgence of the Pennsylvania offices was short-lived, and Nick Lund's Fantasy Warriors was the centre piece of the 1993 catalogue. A similar space-themed game called Future Warriors was released later that same year. Fantasy war gamers were targeted with the Lost Lands boxed sets of 25mm scale miniatures , Fantasy Warriors artillery pieces and battlefield accessories and a 15mm Warlords line of military units.
The fantasy role-playing market was addressed by Julie Guthrie's large signature series a Fantasy Legends line consisting of existing models and new sculpts by William Watt, Sandra Garrity, and Julie Guthrie.
Also in 1993 Grenadier Models released Dragon Lords the Game a 6mm scale skirmish game featuring dragon riders, and 25mm plastic space marines called Space Rangers
Grenadier Models' figures were initially cast in an alloy of lead and tin, but in 1993 New York legislators nearly passed a public health bill barring the use of lead in toys and games.
Despite the additional cost, numerous manufacturers anticipated parental concerns, similar legislation in other states, their own workplace safety, and they began using white metal alloys. Grenadier began converting its lines to a non-lead alloy they called Luminite in the winter of 1992.The use of non-lead alloy marks a clear benchmark for dating old figures. However, Grenadier Models did not return to producing in lead.
The product lines for 1994 were a mix of European and American designs. Mark Copplestone and Bob Naismith introduced new sculpts for the Fantasy Warriors game, and Nick Lund and Doug Cowie authored Fantasy Warriors Companion an expansion of the rules. Mike Daley began a series of large scale Master Wizards. William Watt added a Battle Giant to the Special Edition line, and a signature line of William Watt's Dragons.
That's pretty much where Grenadier ended, sad but alot of the sculptors moved on to bigger and some may say better companies (Including starting there own)
Still lucky for us quite a few webstores stock Ex-Grenadier ranges such as:
Forlorn Hope Games
EM4 miniatures
Battlezone Miniatures
Mirliton
Miniature Heroes
Are you a fan? If so what range?