Arhhh Resin bases don't they look stunning.. I think so! What do you think?
My Heavy Weapon Trikes on Model Display Product bases.
Model Display Products 75x40 Pill Bases
So what is the point of this post I hear you mutter though your tea soaked breath.. ''Get on with man!'' Well the point is I've finally giving up trying to avoid buying Resin bases in the last few months. And now I'm a convert.
The main reason for the change of heart is simple one really, and that's I've decided how I'm basing everything from now on. I'm going to use 2 base schemes and first is one for WhFB and that's using the snow/winter basing style and no custom baseswill be needed, the second is my muddy swamp style and that for the most part will be 40K/Sci-fi and that's where I get to add in all sorts of styles of ruined style resin bases.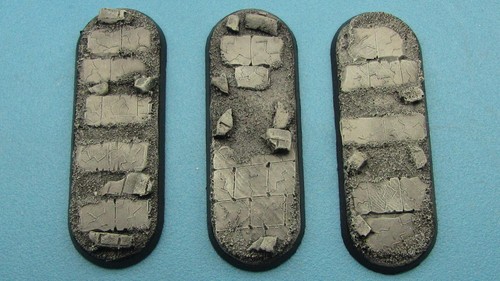 Ebay buy, sadly these ain't made no more. It's sad I only have 2 left.
These are my lastest use of the bases, I think they make the Ork Bikes really pop. A nice mix of old and new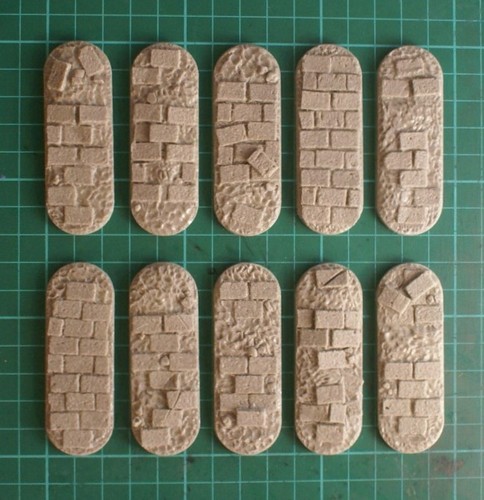 Another Ebay buy, with just a little added sand and flock will fit nicely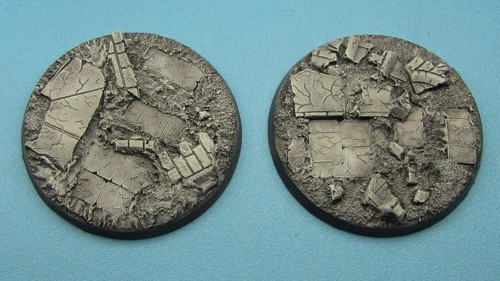 60mm ruin bases, yup Ebay.. expensive at £1.50 each but look nice.
What's your take on resin bases? Worth the cost or prefer a different style like those new style lipped bases? Or are you Oldschool and just use flock and paint.
And yes I have noticed that most of my resin bases are Pill style bike bases, I'm not sure I'm ready for 25mm resin bases.. and the who cutting off tabs.